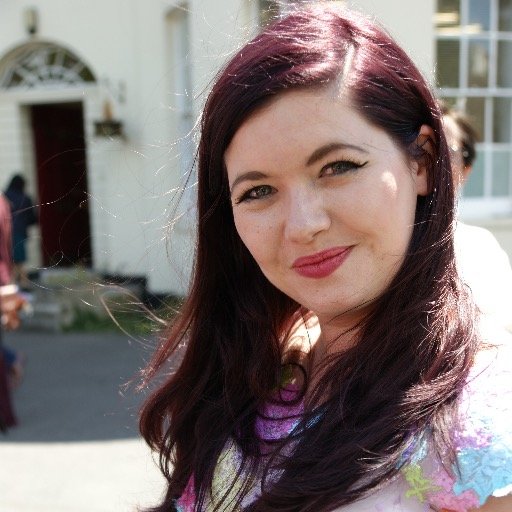 About me
Katie is a mental health writer, campaigner, and speaker. Katie lives with bipolar 1, psychosis and anxiety. She has lived with mental illness since the age of fourteen and has fought back from severe depression, bouts of extreme mania and hearing voices. Katie has learned to manage her conditions and wants to use her experiences to inspire others, champion those living with severe mental illness and help break down the stigma.
Advocacy
In 2018, Katie was shortlisted in the Digital Champion category at the Mind Media Awards for her blog Stumbling Mind and her online advocacy.
Katie has also been invited to discuss mental health with the BBC; on BBC Three and BBC stories. She has been interviewed on commercial radio stations and Time To Change. Katie's work focuses on severe mental illness and raising awareness of often misunderstood conditions. In her podcast, A Life Lived Vividly, she shares stories of her personal experiences of psychosis.
---
Katie shared her poetry for the art installation Talk To Me, and appeared in a short film about the project.
---
Writing
An experienced freelance writer, Katie specialises in writing articles on mental health and lifestyle topics. Katie's portfolio includes commissions from Cosmopolitan, BBC, Metro and Happiful Magazine.
Speaking
Katie talks about her personal battle with Bipolar Disorder, and how she has learnt to manage the condition and thrive personally and professionally. Sessions include; how to spot the signs, how to start a conversation, and how to support someone with their mental health challenges.
---
Testimonials
❝Katie presented at the Office today and it really struck a chord with me. My son spent seven months in Afghanistan in the Parachute regiment back in 2014, fighting the Taliban, and although he came home physically unharmed, the mental scars are there. He NEVER talks about it so I make it my business to care for his well being on a weekly basis by checking in with him and getting him to come for a Sunday roast from time to time; to be fair that doesn't take a lot of persuading 😉 Everything Katie suggested affirmed what I do to stay in touch with him and keep my son on an even keel I'm sure. It was a great presentation – thanks Katie❞
Virginia Freeman
❝Katie was a great addition to our well Being Day. It was so refreshing to hear her talk frankly about her own ongoing issues. A number of employees felt compelled to open up in the session as Katie provided the ideal forum. I would not hesitate in recommending Katie and I am still reflecting on a number of points from her presentation that resonated with me personally. Katie is an ideal ambassador regarding Mental Well being!❞
Bobbie, Throgmorton UK Ltd.
---
Please contact me via this form for enquiries about writing commissions and public speaking: